The Local Parent Club Calendar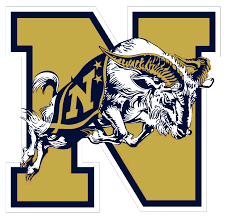 Stay tuned as this Club was born in June of 2020 and in this year of COVID, life is a little unpredictable. You may email one of the Club officers or send a Facebook Message to our Club page.
The USNA Parent Club annual conference is scheduled for Wednesday, September 29 (late afternoon) through Thursday, September 30 (early evening). Let Erika know if you'd like to attend. Many special speakers are expected to attend.

Also in September, U.S. Senator Shelley Moore Capito will host Service Academy Days at high schools in four regions of West Virginia. 1) Saturday, September 18 at South Charleston High School. 2) Sunday, September 19 at Woodrow Wilson High School 3) Sunday, September 25 at Jefferson County High School. 4) Saturday, September 26 at Bridgeport High School. Parents of current and former Midshipmen are invited to participate and support the Blue and Gold officers covering each of these events.

October Mid Birthday Recognitions

Halloween Card and Treat for the Mids

November Mid Birthday Recognitions

Thanksgiving Card for the Mids

December Mid Birthday Recognitions

Holiday Card and Treat for the Mids

The Army/Navy Game is Saturday, December 11, at MetLife Stadium in East Rutherford, NJ.
USNA Academic Calendar Fall 2021 and Spring 2022
USNA Coronavirus Website

Please bookmark this webpage link: https://www.usna.edu/COVID-19/index.php This is the one stop location for all information/updates/SUPE Letters regarding the Covid 19 situation at the Naval Academy.
Administrator last updated this page 9/17/21